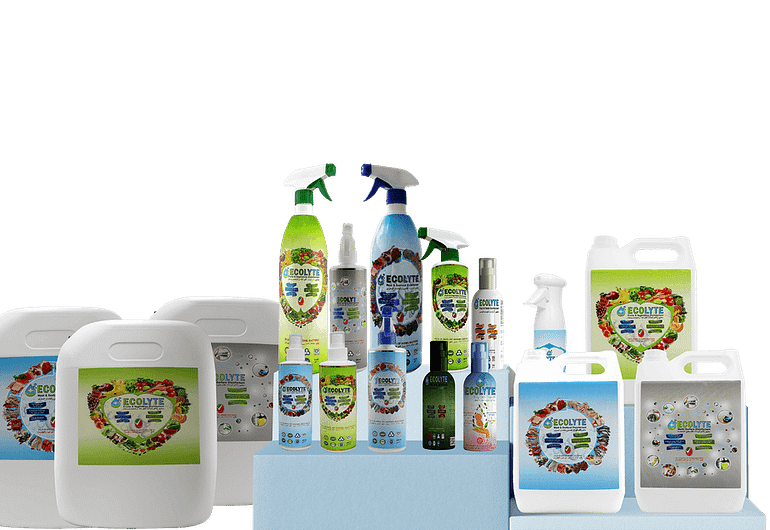 إيكولايت بلاس هي شركة حلول التعقيم مقرها في الإمارات العربية المتحدة ، ومرخصة تحت مظلة دائرة التنمية الاقتصادية في عجمان. تقدم إيكولايت بلاس مجموعة متنوعة من منتجات التعقيم والمطهرات الطبيعية الفريدة.
نحن نصنع وفقًا للوائح المقبولة دوليًا للمطهرات الطبيعية والمعقمات التي تهدف إلى ملامسة الطعام وجسم الإنسان. يتبع مصنعنا متطلبات النظافة الصارمة لمثل هذه العملية.

Brochure direct link
ISO Recognition and Certifications
Ecolyte+ is a Fully Integrated System having certifications ISO 9001:2015 (Quality Management System), ISO 22716:2007 (Good Manufacturing Practice), ISO 45001:2018 (Occupational Health & Safety Management Systems), ISO 14001:2015 (Environmental Management Systems).
Dubai Muncipality and ESMA Approved
Our products has been approved by the Federal Government through the Emirates Authority for Standardization and Metrology (ESMA) & Dubai Municipality (DM).