Description
ECOLYTE PREMIUM HAND SOAP combines Ecolyte trusted germ protection with Rose fragrance to give you moisture and leaves your skin feeling healthy and soft.
GENTLE – Our creamy hand wash liquid contains moisturizer which ensures that it is tough on germs but gentle on your skin.
PROTECTION 100%: Ecolyte Skincare Hand Wash gives 100% better protection from illness causing germs. Moisturizes Skin Complete Antibacterial Handwash with Moisturizers
PH Balanced: Ecolyte Trusted Germ Protection Is pH Balanced
Commonly Searched Topics: Ecolyte Handwash, Ecolyte Liquid Handwash, Ecolyte Liquid Soap Pack, Ecolyte, Hand Soap, Hand Wash, Hand Washing, Handwash Dispenser, Handwash Liquid, Handwash Refill, Handwash Fluid, Foaming Hand Wash Dispenser
VALUE – Ecolyte premium hand wash liquid comes in a convenient and affordable 5 ltr pack, which makes it perfect for places that require frequent handwashing like clinics, offices and commercial spaces.
FRAGRANT – In addition to cleaning your hands, our hand wash liquid is scented with an enticing rose fragrance that will keep your hands fragrant.
HYGIENIC – Ecolyte premium hand wash liquid refills are manufactured and packed using a carefully controlled process under stringent hygiene conditions to ensure the highest quality.
DIRECTION FOR USE
Pump into hands.
Scrub vigorously.
Rinse and thoroughly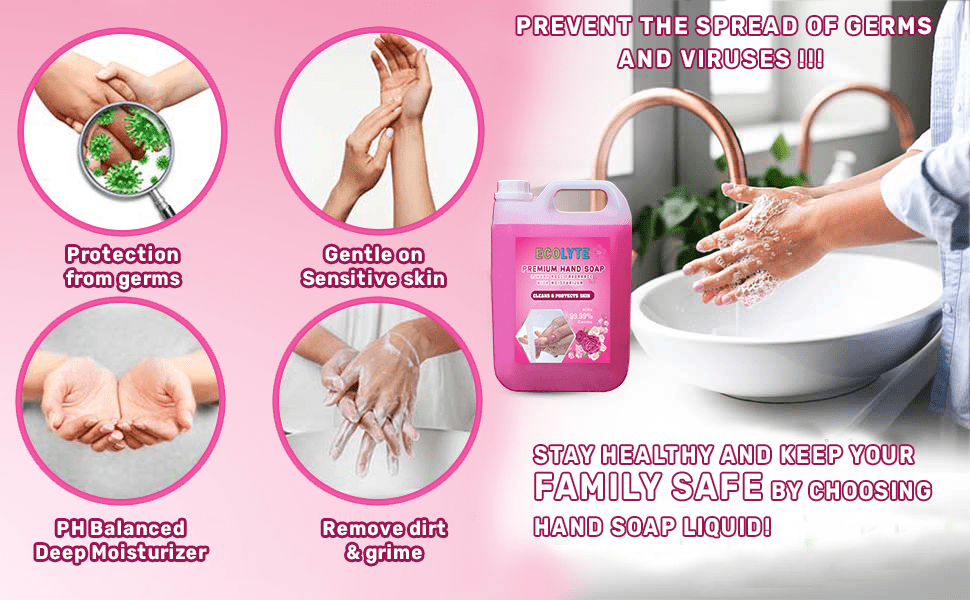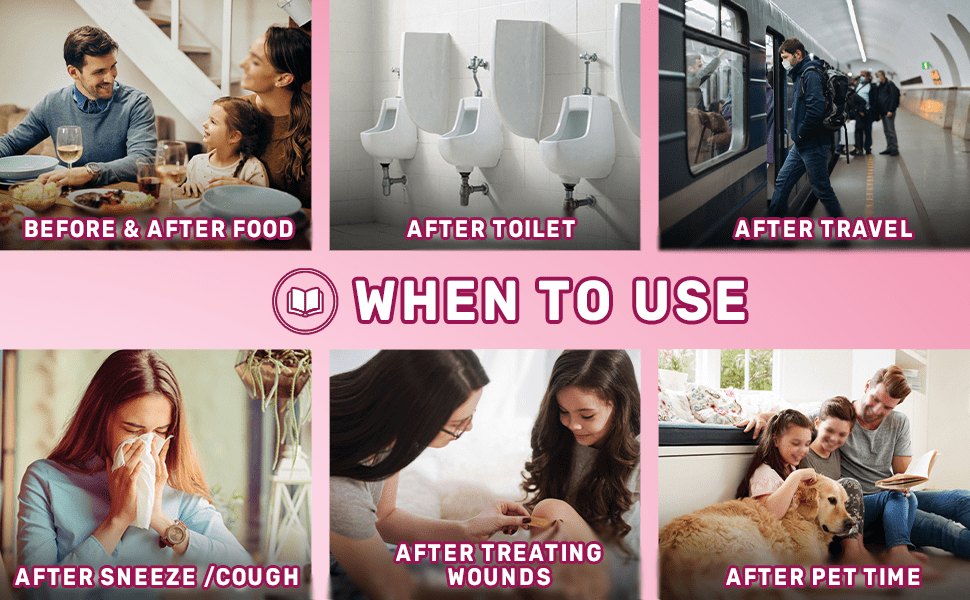 Health and safety information:
if skin is irritated from use, remove contaminated clothing and wash skin thoroughly with water. In case of contact with eyes, immediately hold the eyes open and wash continuously for at least 15 minutes with fresh water or milk to achieve effective dilution and seek medical advice.
Storage information:
Keep away from foodstuff at all times.
INGREDIENTS
Aqua, Sodium Lauryl Ether Sulfate, Cocamidopropyl Betaine, Cocamide DEA, Moisturizers, Pearlising Agent, Perfume , Sodium Chloride, Preservative, Color.