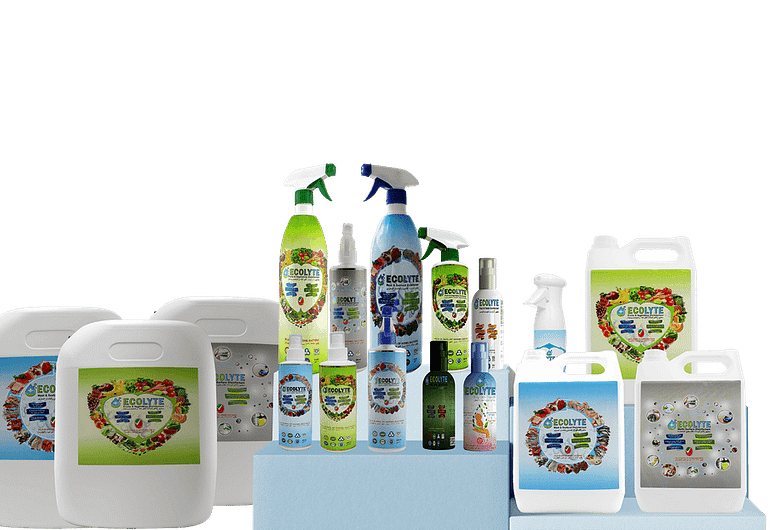 Choosing a Service You Trust
ECOLYTE+ LLC is a sanitizing solutions company based in the United Arab Emirates, Licensed under the umbrella of Ajman Department of Economic Development. Ecolyte+ offers a variety of unique Sanitizing and Natural Disinfectant products.
We are manufacturing in compliance with internationally accepted regulations for Natural Disinfectants & Sterilizers intended to come into contact with food & the human body. Our factory follows the strict hygiene requirements for such operation.

Brochure direct link
ISO Recognition and Certifications
Ecolyte+ is a Fully Integrated System having certifications ISO 9001:2015 (Quality Management System), ISO 22716:2007 (Good Manufacturing Practice), ISO 45001:2018 (Occupational Health & Safety Management Systems), ISO 14001:2015 (Environmental Management Systems).
Dubai Muncipality and ESMA Approved
Our products has been approved by the Federal Government through the Emirates Authority for Standardization and Metrology (ESMA) & Dubai Municipality (DM).